You are here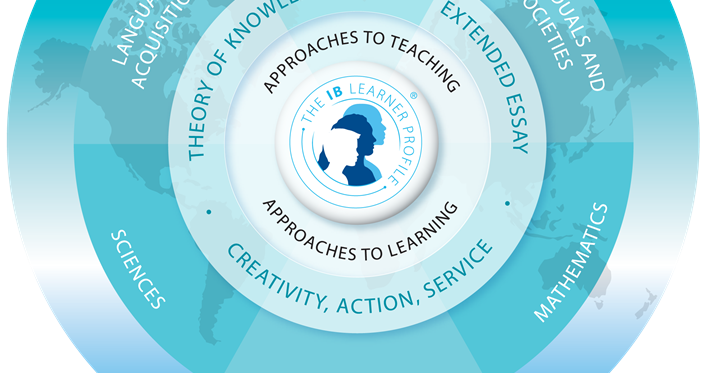 Core: EE, CAS, ToK
Extended Essay (EE)
The Extended Essay is an in-depth study of a focused topic chosen from the list of approved Diploma  Programme subjects—normally one of the student's six chosen subjects for the IB diploma. It is intended to promote high-level research and writing skills, intellectual discovery and creativity. It provides students with an opportunity to engage in personal research in a topic of their own choice, under the guidance of a supervisor (a teacher in the school). This leads to a major piece of formally presented, structured writing, in which ideas and findings are communicated in a reasoned and coherent manner, appropriate to the subject chosen. It is recommended that completion of the written essay is followed by a short, concluding interview, or viva voce, with the supervisor.
(Source: IBO - EE Information).
Theory of Knowledge (ToK)
The Theory of Knowledge (ToK) requirement is central to the educational philosophy of the Diploma Programme.
It offers students and their teachers the opportunity to:
reflect critically on diverse ways of knowing and on areas of knowledge

con

sider the role and nature of knowledge in their own culture, in the cultures of others and in the wider world.
In addition, it prompts students to:
be aware of themselves as thinkers, encouraging them to become more acquainted with the complexity of knowledge

recognize the need to act responsibly in an increasingly interconnected but uncertain world.
As a thoughtful and purposeful inquiry into different ways of knowing, and into different kinds of knowledge, TOK is composed almost entirely of questions. The most central of these is "How do we know?"
It is a stated aim of ToK that students should become aware of the interpretative nature of knowledge, including personal ideological biases, regardless of whether, ultimately, these biases are retained, revised or rejected.
ToK also has an important role to play in providing coherence for the student as it transcends and links academic subject areas, thus demonstrating the ways in which they can apply their knowledge with greater awareness and credibility.
(Source: http://www.ibo.org/diploma/curriculum/core/knowledge/)
Creativity, Activity, Service (CAS) 
NB: The CAS page is being updated! IB DP students at Nørre: see the CAS Handbook in Lectio for details.
The CAS requirement is a fundamental part of the programme and takes seriously the importance of life outside the world of scholarship, providing a refreshing counterbalance to academic studies.
Creativity is interpreted broadly to include a wide range of arts activities as well as the creativity students demonstrate in designing and implementing service projects.
Activity can include not only participation in individual and team sports but also taking part in expeditions and in local or international projects.
Service encompasses a host of community and social service activities. Some examples include helping children with special needs, visiting hospitals and working with refugees or homeless people.
Students are expected to be involved in CAS activities for the equivalent of at least three hours each week during the two years of the programme.
Each school appoints a CAS supervisor who is responsible for providing a varied choice of activities for students. Programmes are monitored by IB regional offices.
A system of self-evaluation encourages students to reflect on the benefits of CAS participation to themselves and to others, and to evaluate the understanding and insights acquired.
(Source: http://www.ibo.org/programmes/diploma-programme/curriculum/creativity-activity-and-service/)