You are here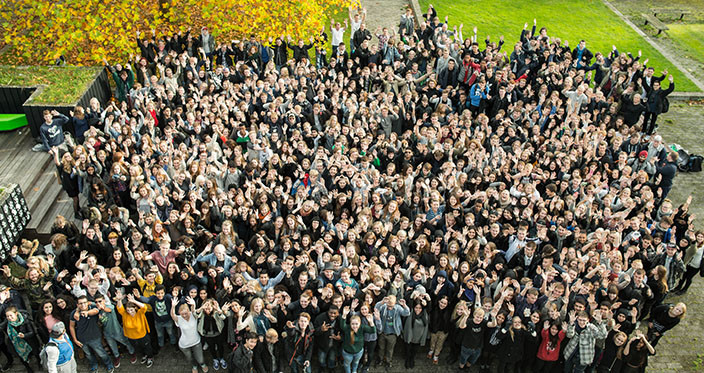 Core values and Vision
Nørre Gymnasium's core values
Everyone must contribute to creating an appreciating and accepting culture, creating room for reflection and underpinning positive interaction.
It is essential that everyone has the opportunity for academic, pedagogical and personal development as well as having a say in the daily life at Nørre G.
Nørre Gymnasium's vision
We want to be an upper secondary school characterized by diversity, an international atmosphere and academic enthusiasm in a developing and challenging learning environment.
We strive for offering highly profiled specialised study programmes within the areas of natural sciences, social sciences, languages as well as the area of art.
We want to create interesting social and creative events which in combination with the everyday instruction will strengthen responsibility, independence and critical innovation.