You are here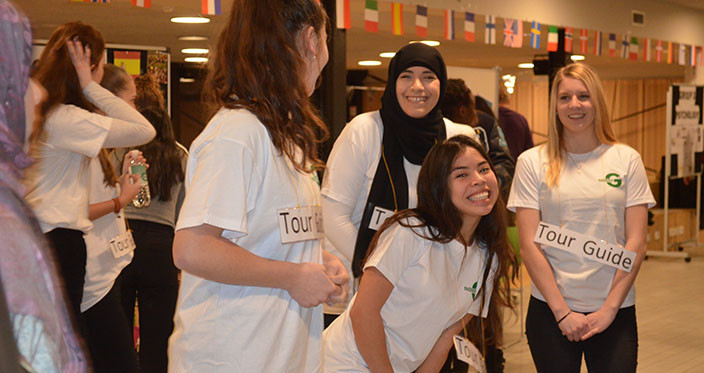 The "pre-IB" Programme
About the "pre-IB" programme
The "pre-IB" is a one-year course for Danish and foreign students prior to the International Baccalaureate Diploma Programme, the actual IB. It is aimed at students who are interested in an English speaking, international education but cannot directly enter the Diploma Programme as they have not completed 11 years of schooling.
Please note that the "pre-IB" is NOT part of or affiliated to the International Baccalaureate Programme – the term "pre-IB" used in various countries might be misleading. This class is not a prerogative to enter the two-year IB Diploma Programme; it is possible to apply for this programme directly if the student has completed the first year of the Danish Studentereksamen (1.g in stx) or 11 years of schooling in another education system.
Students in the "pre-IB" classes at Nørre G follow a programme that equals 1g in the Danish gymnasium (stx). This makes it possible for a student to change to the Danish system after the autumn term; i.e. after Christmas, or after the completed year if they do not wish to continue towards the IB Diploma Programme. Acceptance in the stx, however, is only granted if the applicant meets the requirements for this line, see subjects listed on the Pre-IB Subjects page.
In the "pre-IB" course, teaching and study material is in English; thus non-native students are given the opportunity to improve their oral and written proficiency needed for studies of a broad range of subjects in a foreign language. The curriculum consists of compulsory academic subject areas with a balanced combination of humanities, sciences and arts.
The aim of the "pre-IB" programme is to provide students with the academic basis for further studies of the subjects in the IB Diploma Programme, but also to supply the prerogatives for a potential change to the Danish stx. In addition, students will obtain appropriate study habits and get an insight into basic aspects of Linguistics and Sciences in a special teaching programme during the first part of the school year.