You are here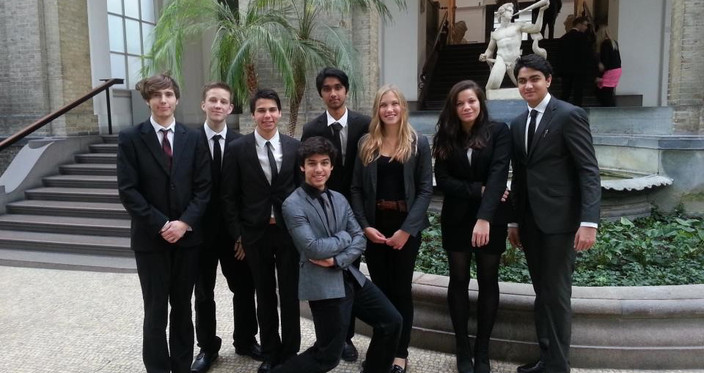 MUN
Model United Nations
At Nørre G, a large group of students from IB og STX participate in the group MUN (Model United Nations). They meet every week and debate and train debate techniques. Along with young people from many other countries, they also participate in international conferences where they take part in political discussions and gain insight in the international democratical institutions. This way they get personal experience in mastering the art of debate and negotiation.
On this page you can download reports from some of the latest years' participation in MUN og MEP (Model European Parlament).
Find inspiration and good reasons for participating in MUN in this article from Nørre News, the students' web-based newspaper.
Check out the Nørre News article on the 2nd annual NøGMUN Conference that took place on 13-16 September, 2016.
Also check out NøGMUN's Facebook page.