You are here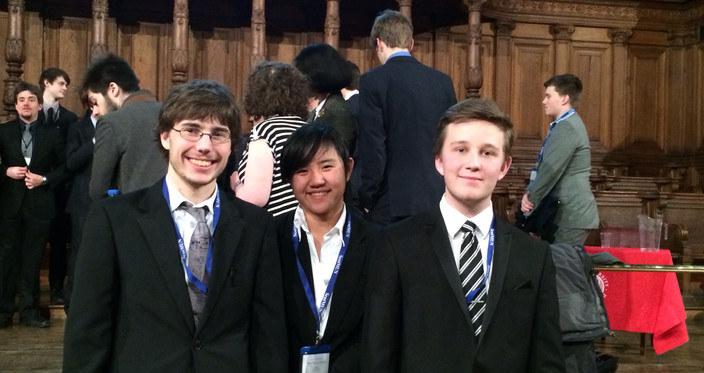 After School Activities
The school offers an array of creative activities after school, and both pre-IB and IB students are welcome and recommended to take part in these activities with students from the Danish section stx as an obvious way of integration and mutal understanding. 
Musical activities are numerous and include the school choir, the Big Band and several other bands. Sports and games such as volleyball, basketball, handball etc. are taught during the winter months, and the school participates in tournaments. Art activities, e.g. CAS Art,  include all aspects of artistic expression, and students' work is exhibited in and out of school.
In addition to the all-school activities, IB students initiate and participate in many cultural and social activities as part of CAS. Every year, IBs participate in different MUN (Model United Nations) conferences; the very active MUN Club prepares them for being successful delegates. Find inspiration and good reasons for participating in MUN in this article from Nørre News, the students' web-based newspaper.
See more under the menu link Efter skoletid/Extracurricular Activities.