You are here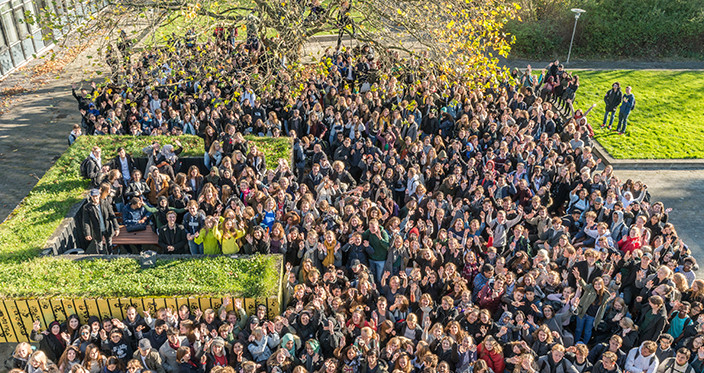 School History
The schools history at a glance
1818
The history of Nørre Gymnasium dates back to 1818, when a school for girls was started by Caroline Wroblewsky. She managed the school for 40 years, and so did her daughter after her until 1892, by which time the number of pupils had reached 100.
1892
Karen Kjær took over the school and made pivotal changes during her time as leader in the years 1892-1923. By its 100th anniversary, the school had moved to new buildings, and 480 pupils were enrolled. Få år tidligere, i 1909, var gymnasieundervisningen blevet indført.
1919
This year, the state took over ownership of Karen Kjær's School, and Nørre Gymnasium was added to the name. The next major milestone in the school's history was in 1958 when it became a coeducational school as 12 boys were enrolled.
1971 
The continued expansion of the school again led to the need for more room, and on 9 August 1971 the present building on Mørkhøjvej was inaugurated. At the same time, Per Cortes started as principal.
1991
Higlights of the 1990's: Nørre Gymnasium became accredited as an official IB World School in 1990 offering the International Baccalaureate Diploma Programme (IB DP) from 1991, and in1997 Nørre Gymnasium went online with its first website.
2001 
The present principal, Jens Boe Nielsen, is appointed. 
2007 
The administration of the school changes to a form of 'governmental freehold', which allows the school to be self-governing on state funding through a board of directors.
2014
Through the years the school has experienced an ever-increasing popularity increasing the number of students to more than 1000 and staff at almost 150 persons. At present, just a few years from the 200th anniversary, the need for more room and modernisation has resulted in an extensive rebuilding project which was ready at the beginning of the school year in 2014.