You are here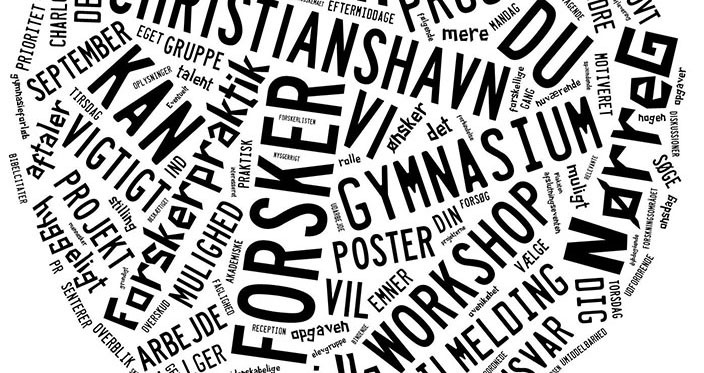 Project Research Trainee
Are you in you in 2i or 2g/3g in the school year 2019-20? Are you interested in cooperating with a university researcher? Then, now is the time to consider applying for a place in this school year's Project Research Trainee and get insight into highly topical research within an area that interests YOU.
Find information about the Project on the Danish version of this page! (Click the Danish flag)
What is Project Research Trainee?
Project Research Traine is your opportunity for working with a researcher in four workshops in the fall of 2019. If you participate, you will gain insight into the most recent research of the area you choose as well as investigate and discuss the subject together with the researcher. As the conclusion of the project you and your group make a poster which presents the research you have been working on. 
When does it take place?
The four workshops will take place during the fall semester and application will open in August on this page.
Examples of posters from 2018