You are here
2i Group 4 Project 2019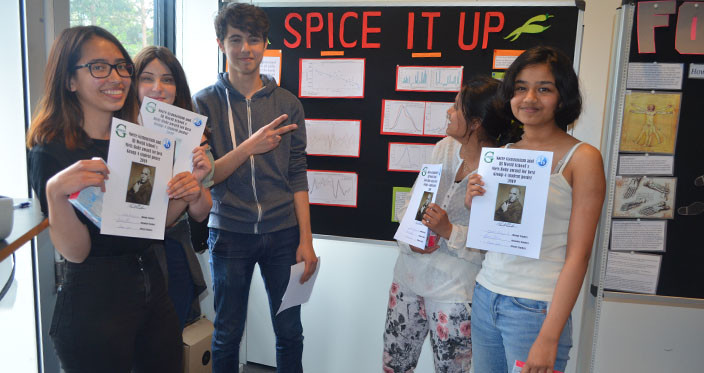 The Group 4 Project is a mandatory part of the IB Diploma Programme offered at our school and includes the experimental sciences (biology, chemistry, physics).
As the culmination of their work, the students must produce and present a poster outlining their investigations. Although the focus is on the working process, we at Nørre G have initiated the Niels Bohr Award for the best student poster.
After three days of introduction, intense research and concentrated preparation, the student groups made the presentations of their posters and projects.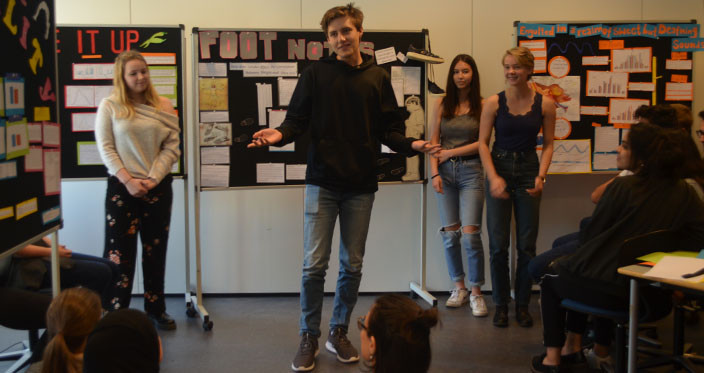 There were several good posters, but after some deliberation the teacher jury decided that this year's award - diploma and licorice pipes – should go to Austeja, Diam, Harjas, Helena and Vidisha for their poster and project Spice it Up investigating some effects of eating chili. Among the reasons werethe clear structure of the poster as well as involving all three sciences in the project.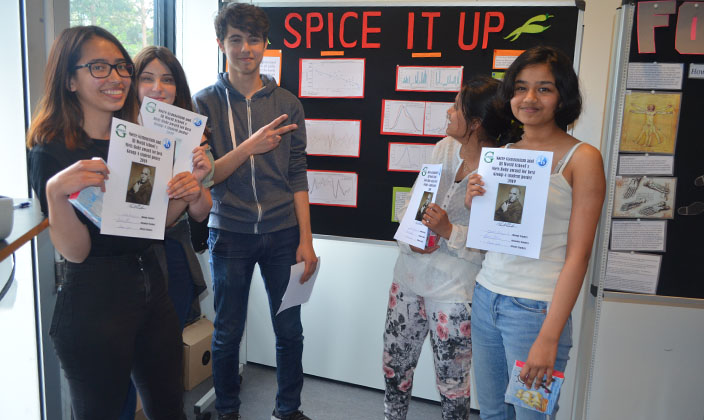 2nd place went to Astrid, Elena, Lærke and Zachary for their project Foot Notes on the effect of gender on the correlation of height and shoe size...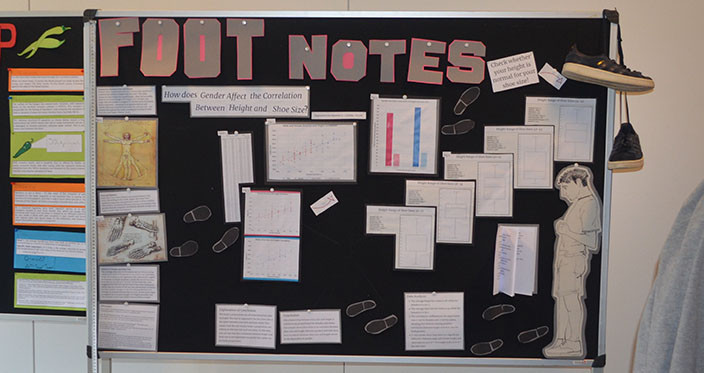 ... and in 3rd place was the poster on Effects of sound by Ahmed, Aryan, Aryane, Iman and Filip.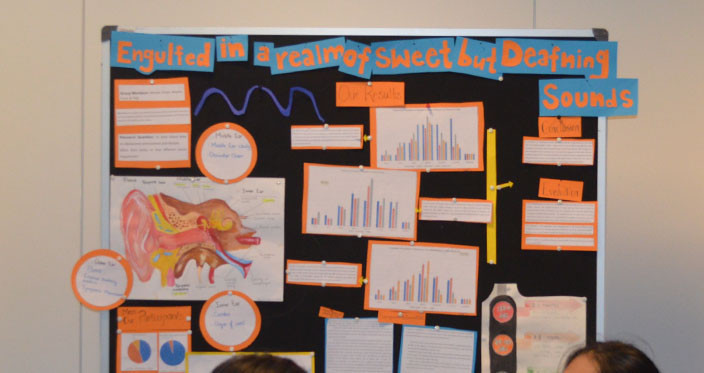 Two further groups got special mention. For most creative poster Samantha, Erica, Abigail and Nada and their project Flash's Diet...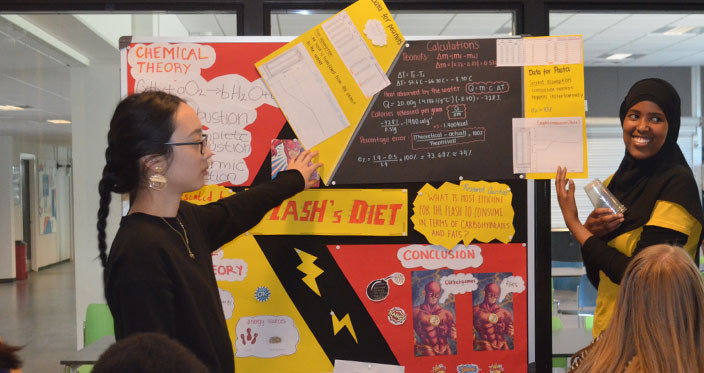 ...and Abdubaseid, Fabian, Hector and Oliver for most original experiment X-treme Cold.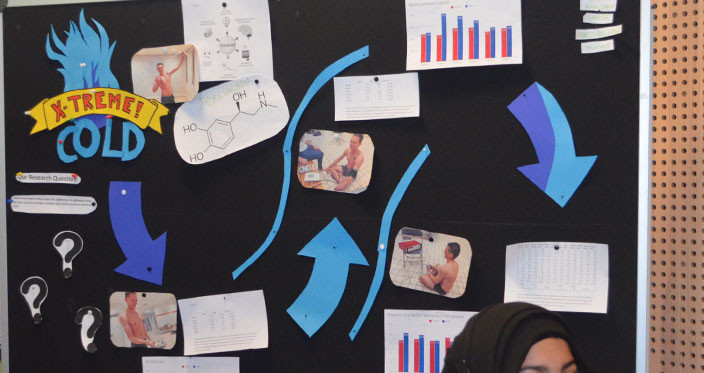 Congratulations and good job to all!!
Impressions from the project days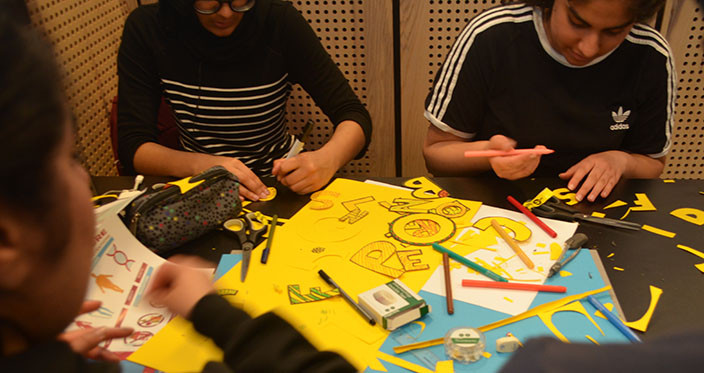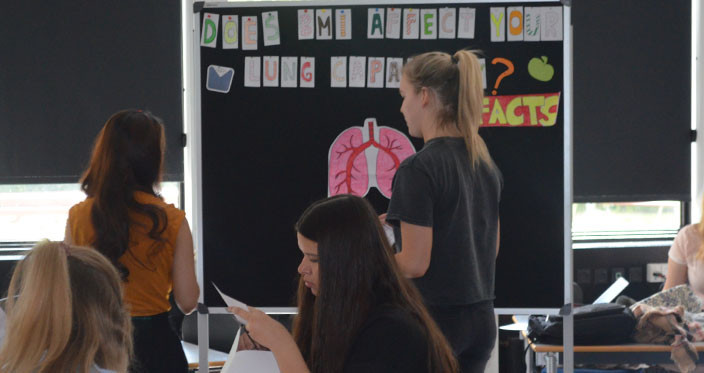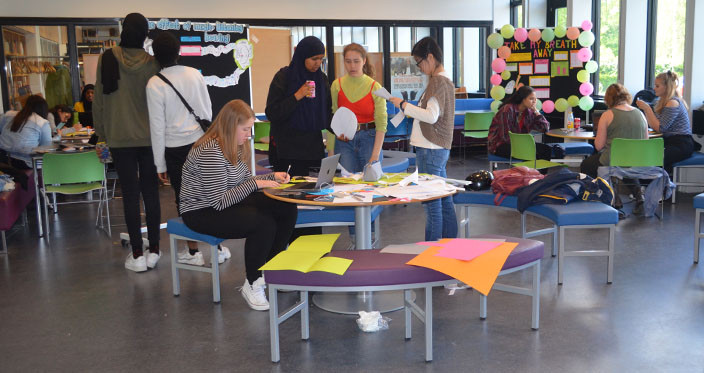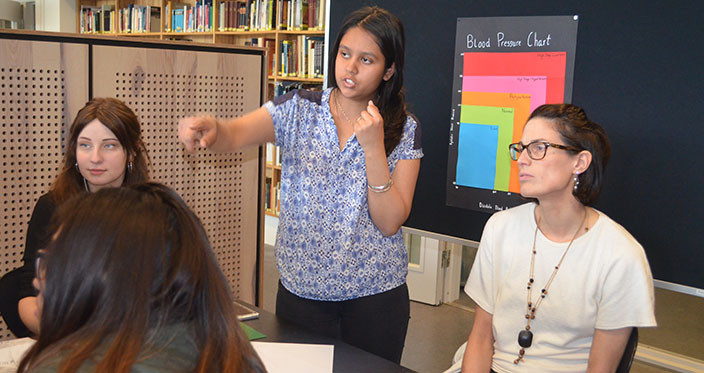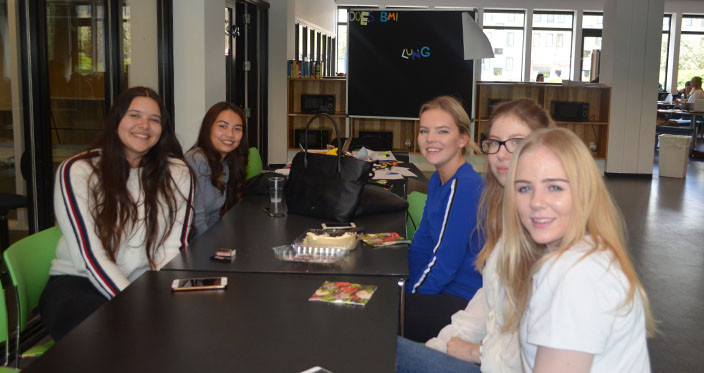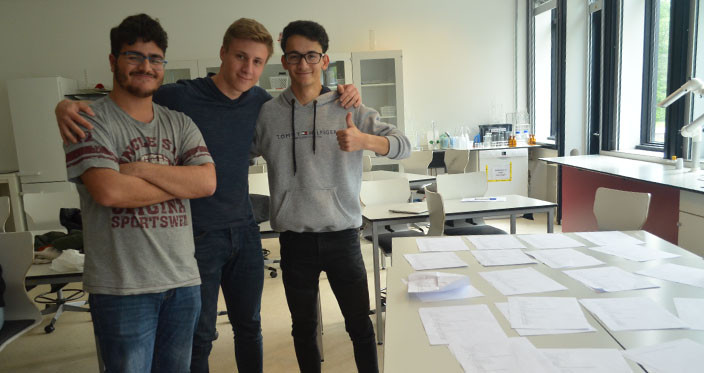 CM/29MAY19
Next news article
IB Hat Ceremony 2019