You are here
IB Hat Ceremony 2019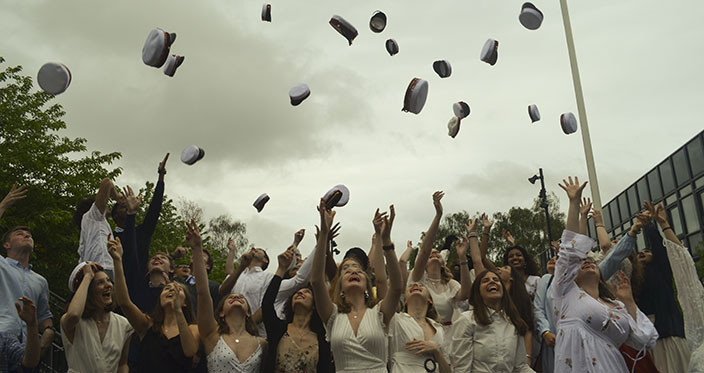 This year's version traditional IB Hat Ceremony at Nørre Gymnasium took place on Friday 24 May. The event is a festive celebration of the IB students' having come through their two years in the Diploma Programme and sitting the final exams in May – even though they have to wait until 6 July to get their results.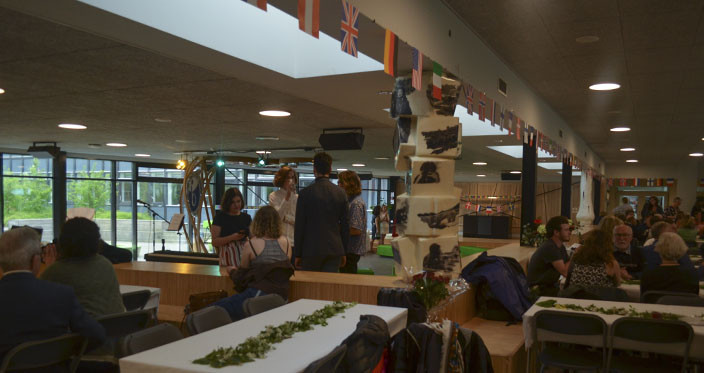 The students and their families were met in the Foyer by decorative tables, flags and flowers as well as snacks, drinks and music played by the IB Band of many names.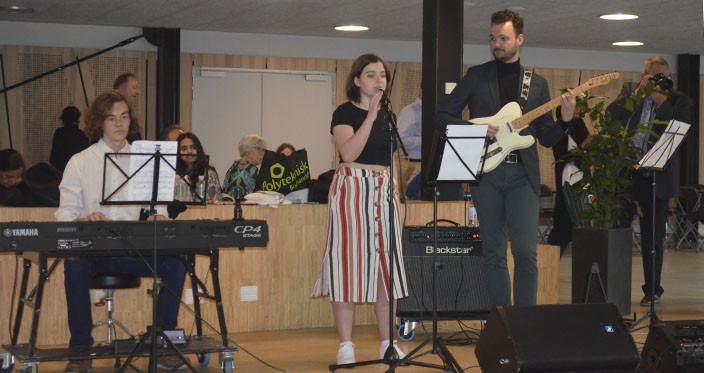 When everyone was in place, IB Coordinator Jutta Rüdiger held her speech to the 2019 IB DP cohort naming them the living, breathing, thinking version of the IBO Learner Profile.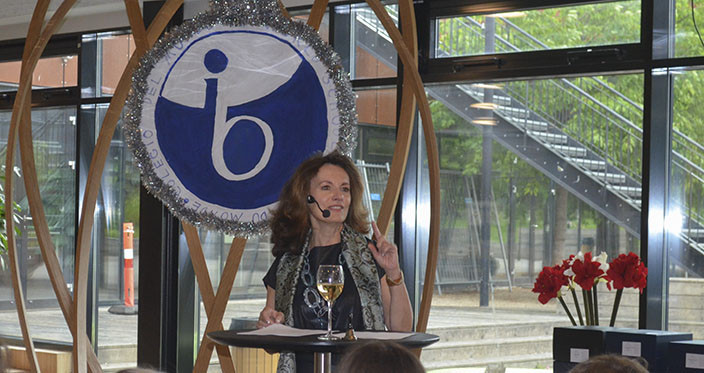 Then, aided by Headmaster Jens Boe Nielsen, she presented them each with their traditional hat marked by the international flag ribbon.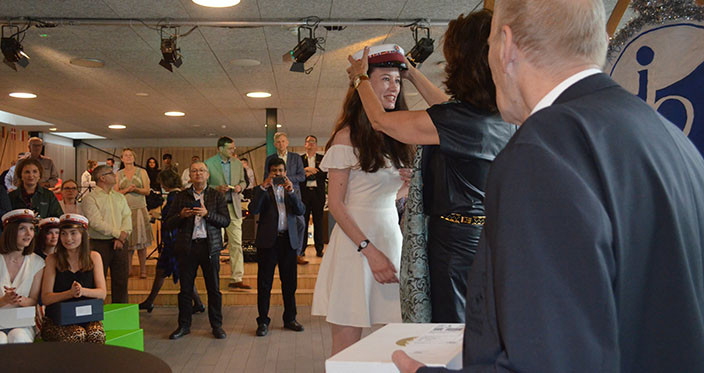 Natasha also presented each of her fellow students with a homemade, crocheted miniature student hat :)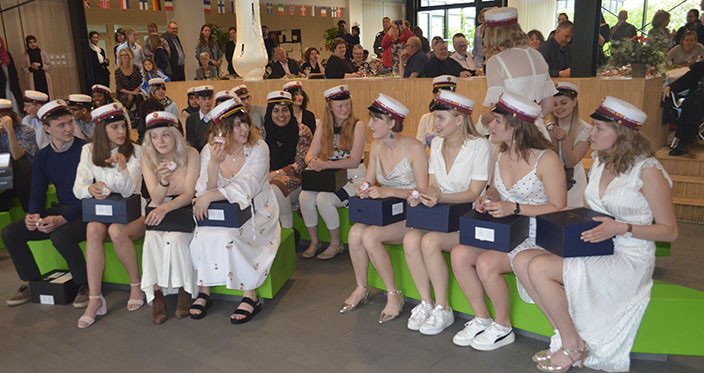 The IB Band performed one more time before as many as five graduating students wished to speak to their teachers and their classmates celebrating the years together and their journey to the future 'outside' the protective Nørre G walls.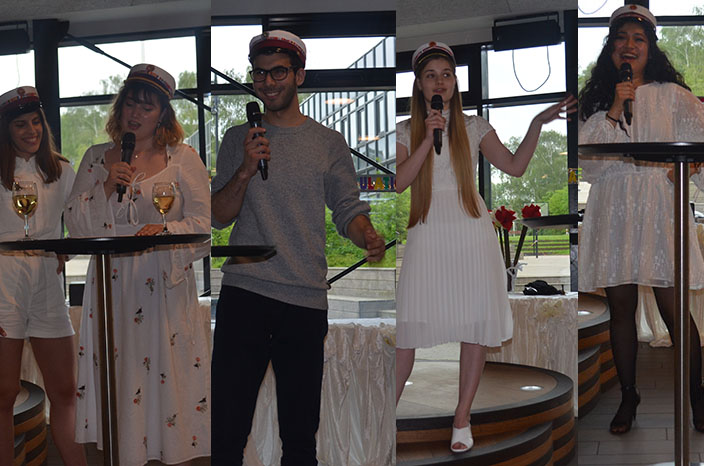 After the warm and happy speeches, the students all went outside for the famous Hats in the Air-event marking the students' joy and relief after going through the demanding studies and exams.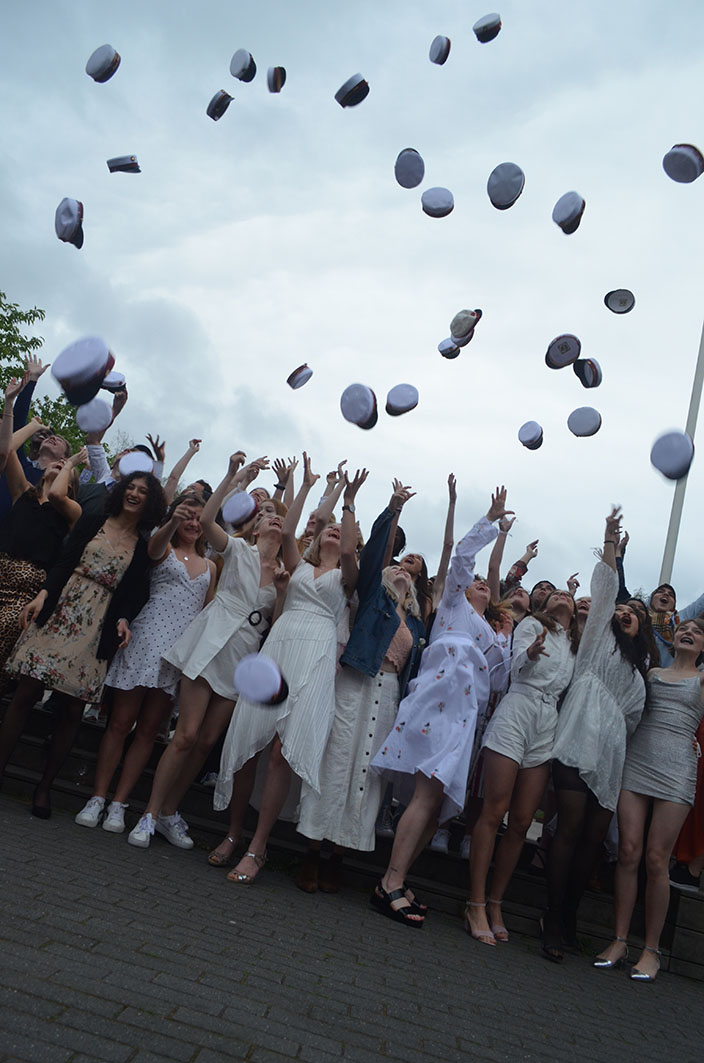 Thank you all for sharing this part of your journey with us – and the best of luck out there!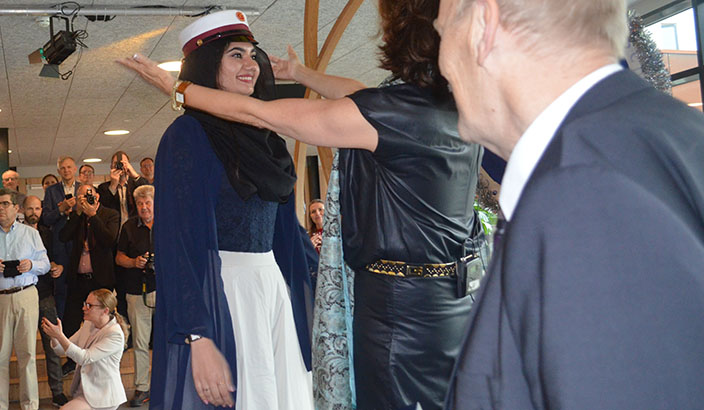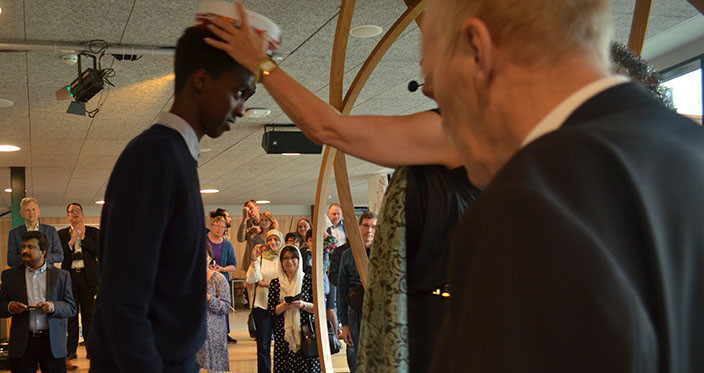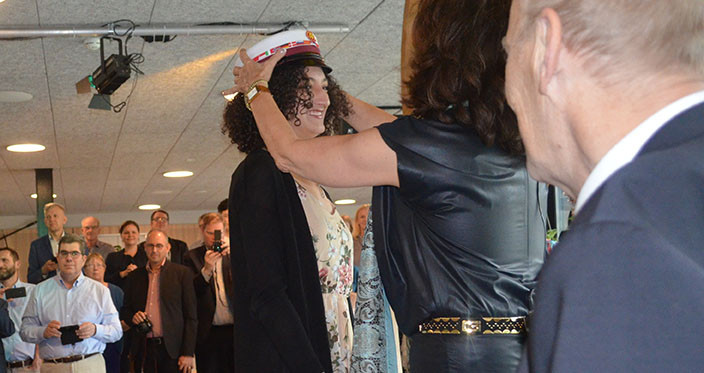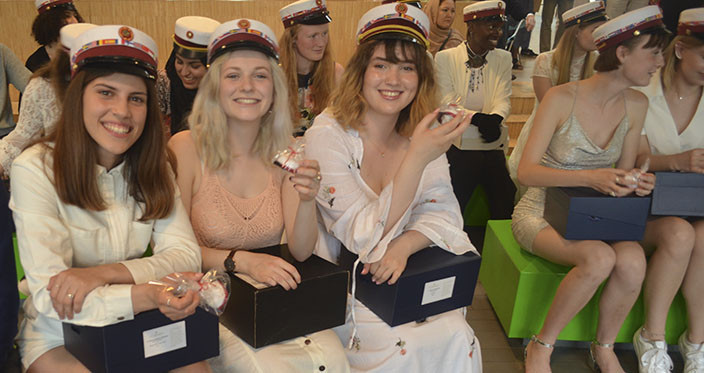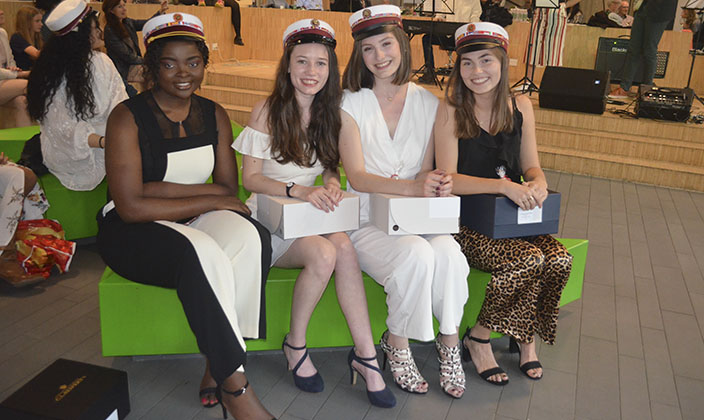 Next news article
IB Exams 2019