You are here
IB Information Evening 2019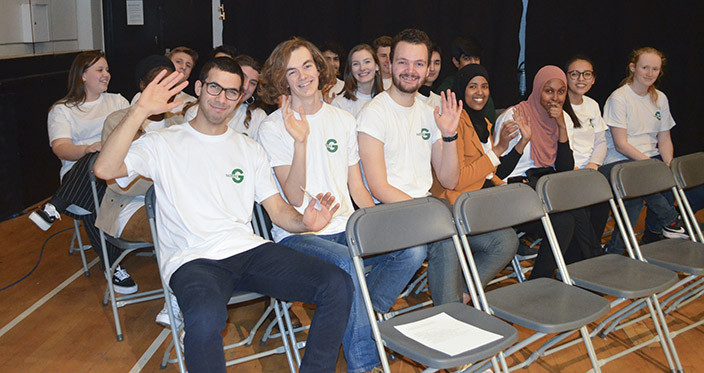 This year's Information Evening about the international programmes at Nørre Gymnasium was held on Tuesday night, 22 January 2019. More than 300 expectant and interested potential students and parents came to hear what Nørre G can offer.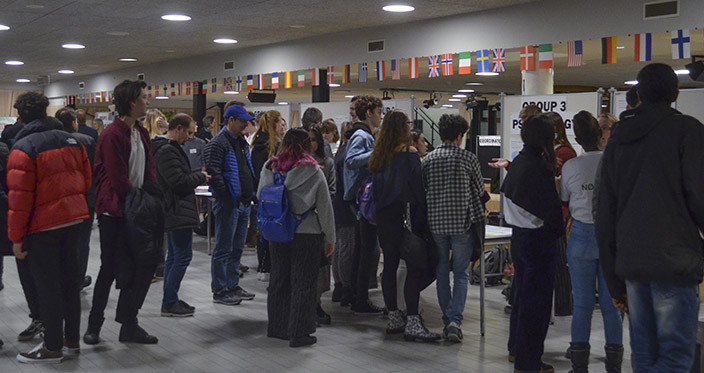 The event started in the Assembly Hall with a performance of "Long Train Running" by our talented Nørre G Show Band - before IB Coordinator Jutta Rüdiger welcomed the guests and described the international lines at our school - so prospective applicants had an idea what they can expect from us and what we expect from them.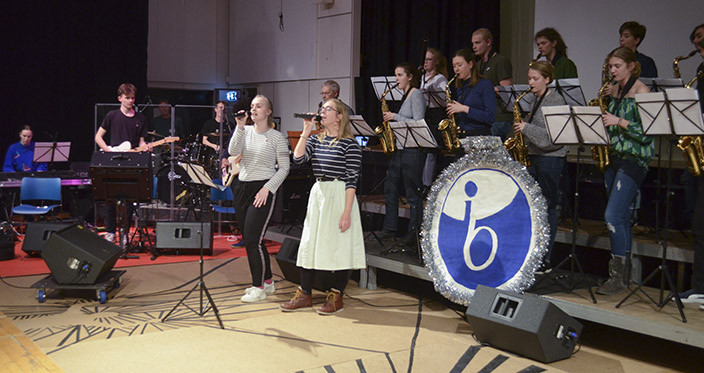 Pre-IB student Hashim (1i) and Katrine (2i) reported about their start and experiences in the pre-IB at Nørre G...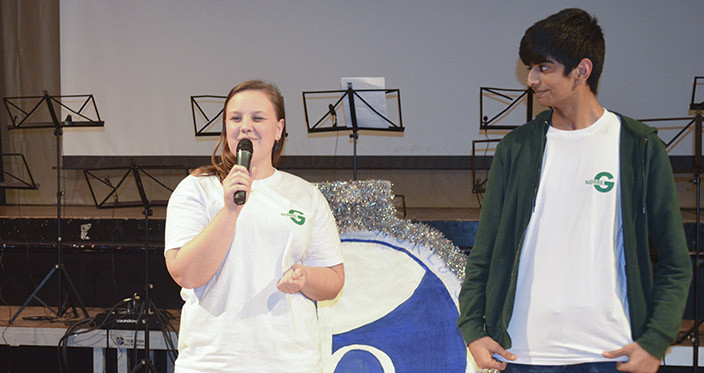 ...and Youssef and Zainab from 3i talked about enjoying and 'surviving' the IB Diploma Programme.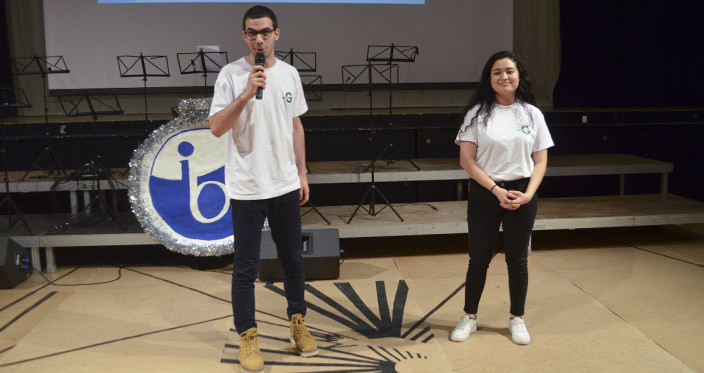 This year, we also had a special appearance by last year's top graduate Marie D. Buhl (the achieved the rare maximum of 45 points), talking about how her time in the international programmes at Nørre Gymnasium had formed and helped her on the way to her next big adventure: starting at prestigious Oxford University in fall.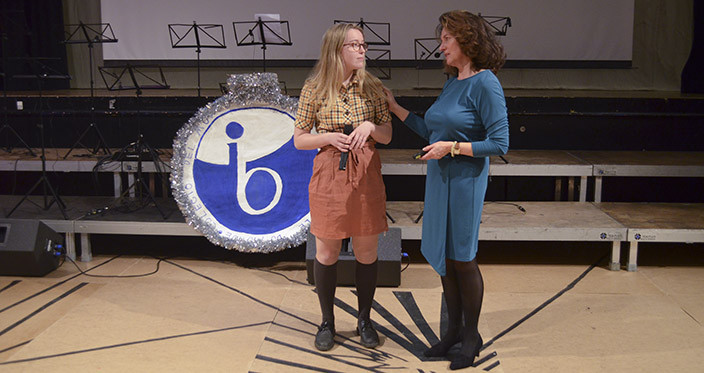 Furthermore, a line-up of committed students presented some of the numerous possibilities for students to involve themselves academically and socially outside classes and homework.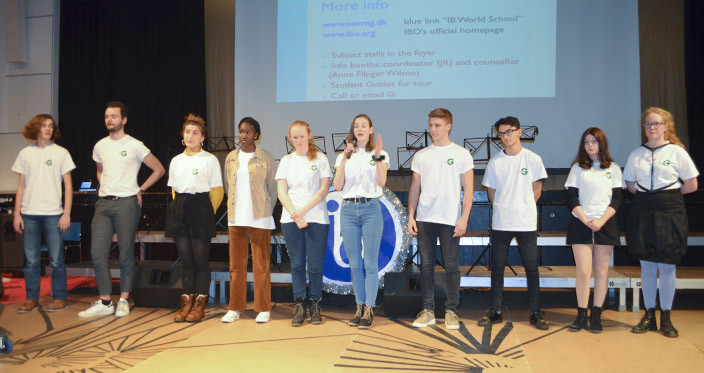 Outside the Assembly Hall, student guides - easily recognisable by signs - were available to show the guests around the school and to visit the booths where other engaged students and teachers were eager to present the IB DP subjects available at Nørre G.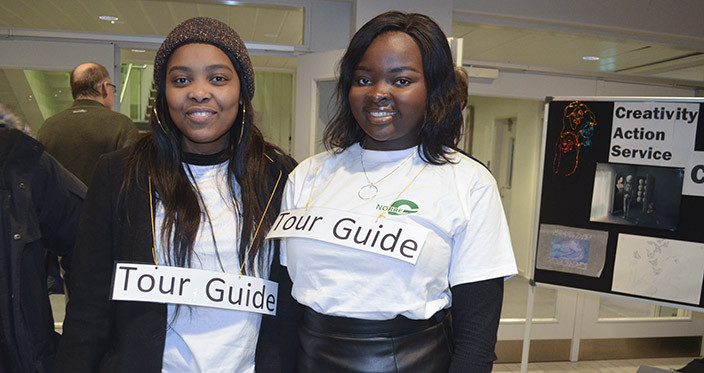 We enjoyed presenting our school and the international lines, and we are looking forward to welcoming many of the visiting students to be a part of the IB Family of Nørre G at the start of the academic year in mid-August.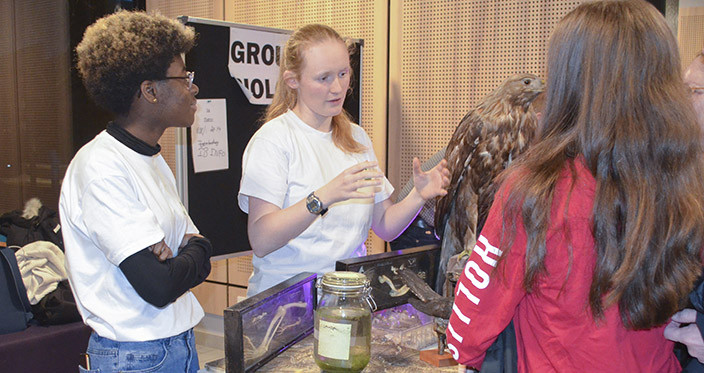 More impressions from the evening: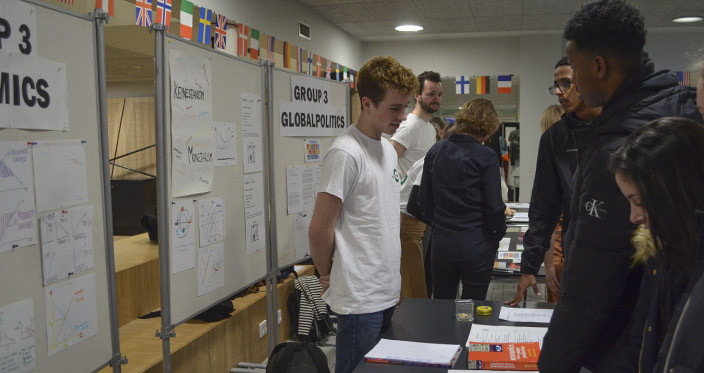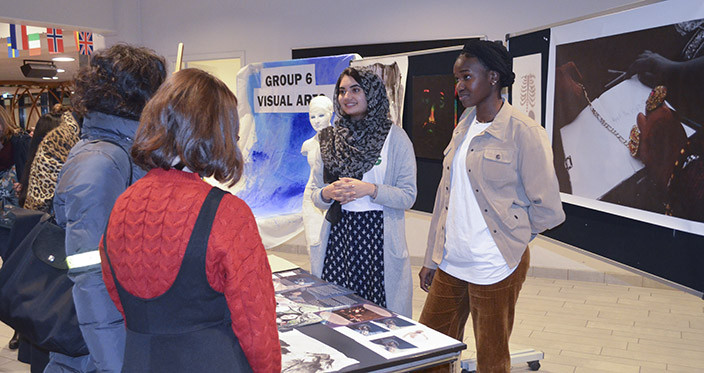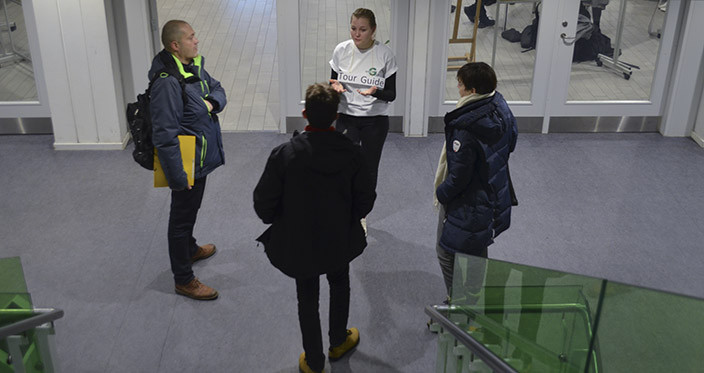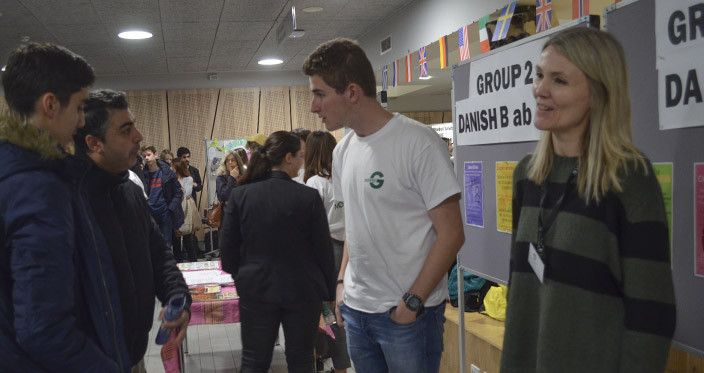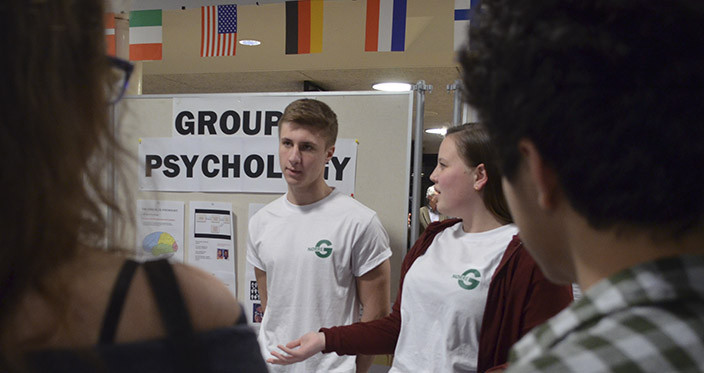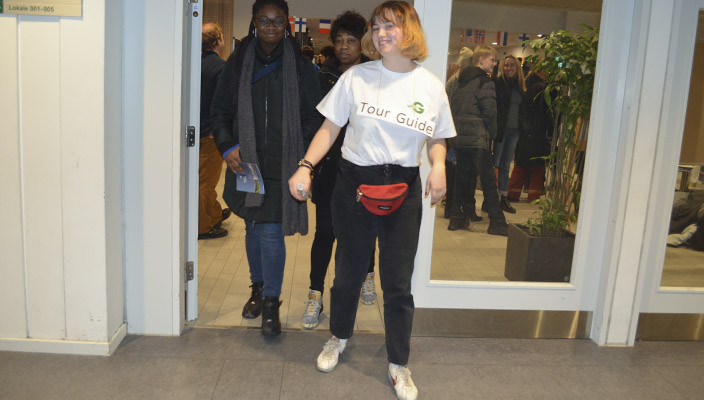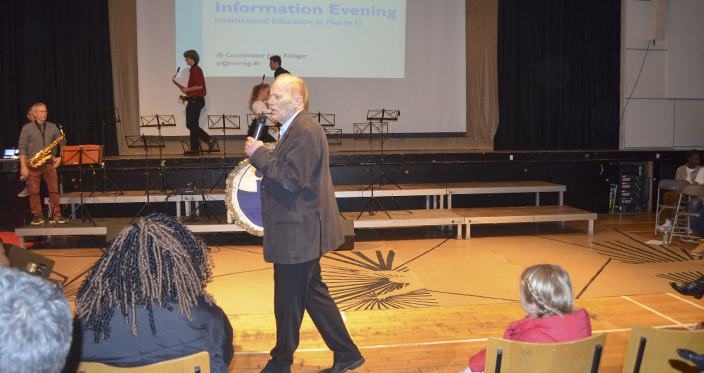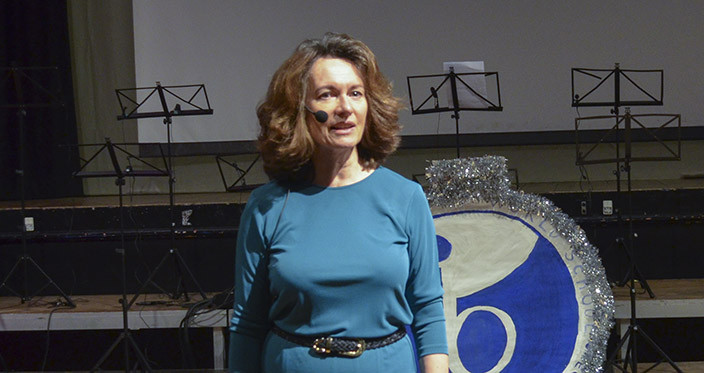 Next news article
International Evening 2018