You are here
The School is Closed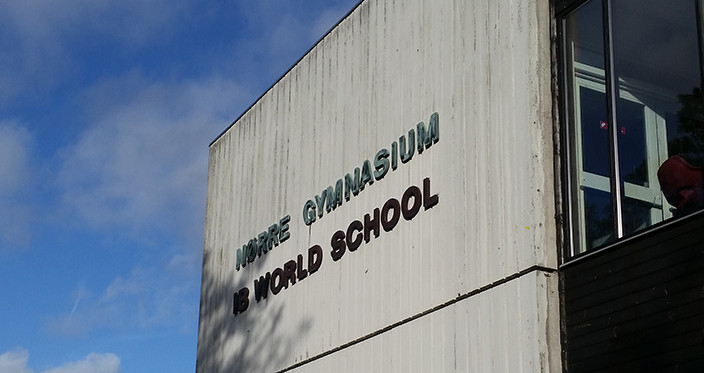 Friday 27 March
See Headmaster Jens Boes Friday video - a 'virtual Morning Assembly' - on Facebook via this link (in Danish).
Tuesday 24 March
The shool is now closed up to and including 13 April as per the latest announcement from the Danish Prime Minister
Monday 23 March
Today, Headmaster Jens Boe Nielsen has sent a video greeting (in Danish). Find it on our Facebook page via this link.
Information 12 March
As a consequence of the Danish Prime Minister's announcement at the press meeting on 11 March, Nørre Gymnasium is closed as of today and, at least, up to and including 27 March. If this is changed, it will be announced in Lectio and on the website.
The students will be taught in virtual lessons according to the modules in their schedule. The individual teacher will contact the class in Lectio regarding the module. In some cases, the teacher will communicate via Skype or other programmes used.
It is possible to contact the school by email and, on weekdays, by phone on the main number between 8.00-15.00 hrs. A very limited number of staff is present each day. Outside these hours – and only in emergencies – Headmaster Jens Boe Nielsen may be contacted by phone at 26 32 58 99.
We will follow the development of the situation and will keep information up to date on the website and in Lectio.
Skolens ledelse
Jens Boe Nielsen
Information 10 March
At Nørre Gymnasium, we follow the guidelines from the authorities regarding Corona virus COVID-19.
We stay up to date with the ongoing development in recommendations on the website of the Danish Health Authorities and advise everyone to do the same: https://www.sst.dk/en/English.
If advice or directions are given which affect the daily life at the school, the students will be informed directly.
JB/Bu/CM/10MAR20 + 12MAR20
All news
Next news article
Georg Mohr 2020