You are here
2i Team Building Canoe Trip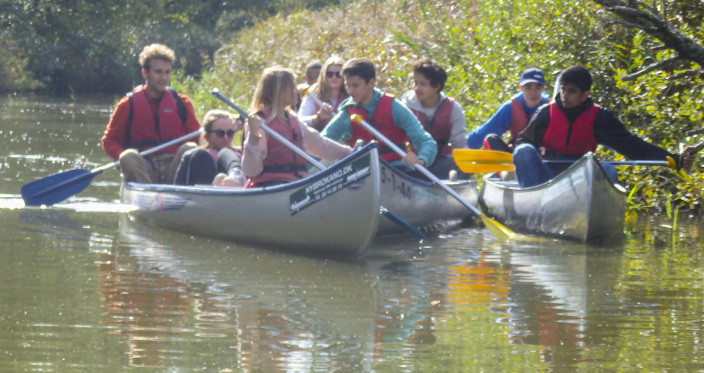 On Friday 13 September, 2i and a group of our teachers enjoyed the challenges of canoeing on an all-day trip on the Mølleå from Lyngby Sø to the outlet of Mølleå at Strandmøllen.
For our team building exercise, we booked 20 aluminium canoes at Nybro Kanoudlejning, including paddles, lifejackets and small trolleys, which were very important to help carry the heavy canoes over land when we needed to pass the water mills.
We ate our packed lunch at the National Museum of Denmark at Brede – "The cradle of industrial production in Denmark" – and after approximately 4 hours, the first canoes arrived at the destination, Strandmøllen, where we could leave the canoes to be picked up by their owner.
Impressions from the day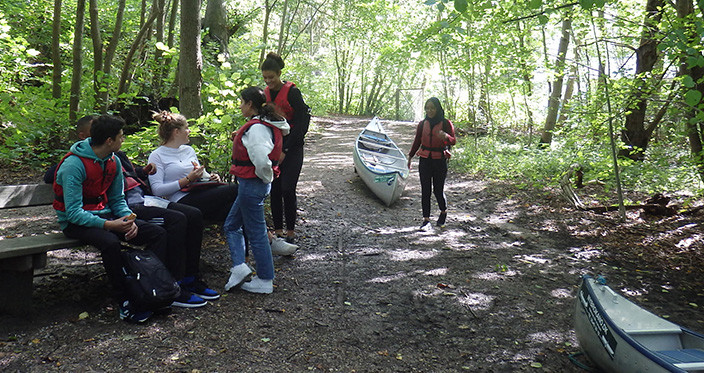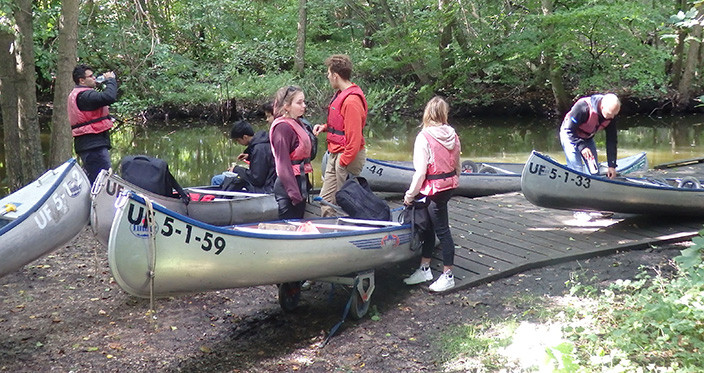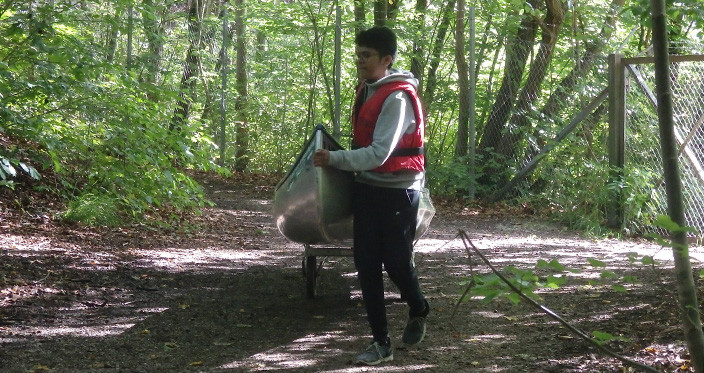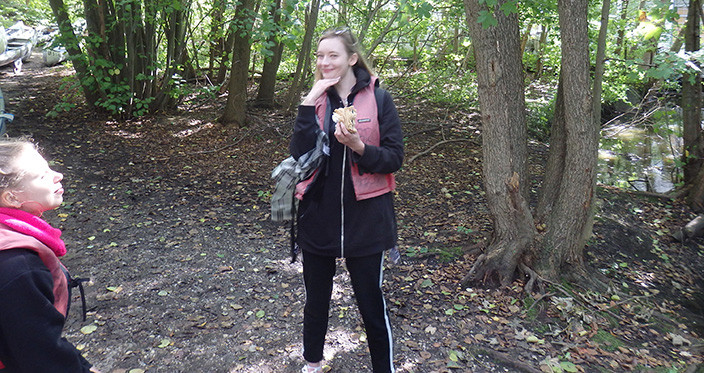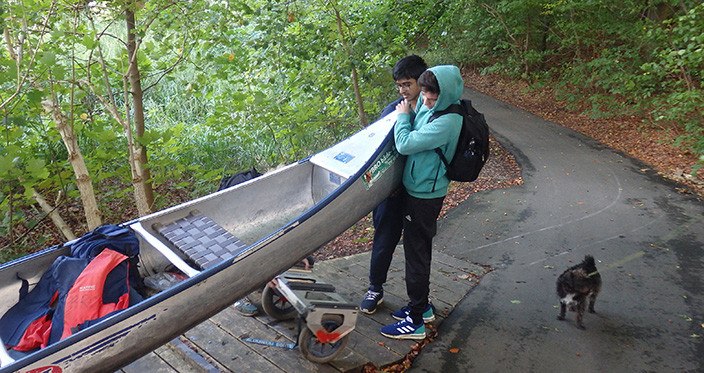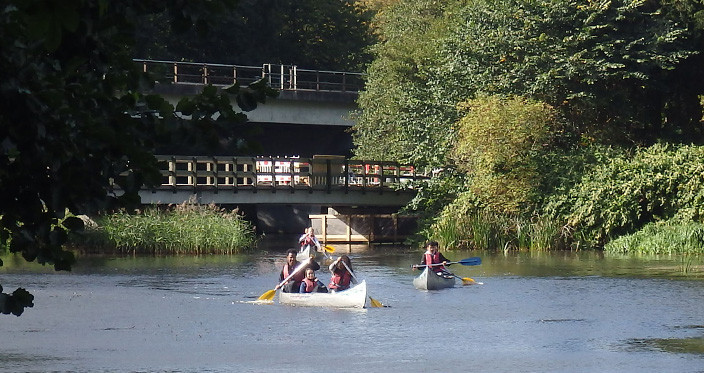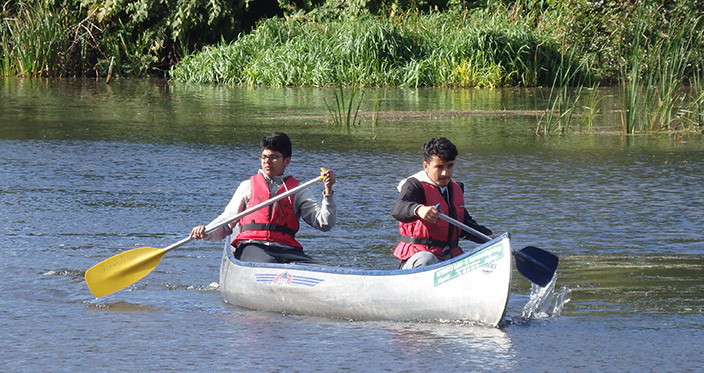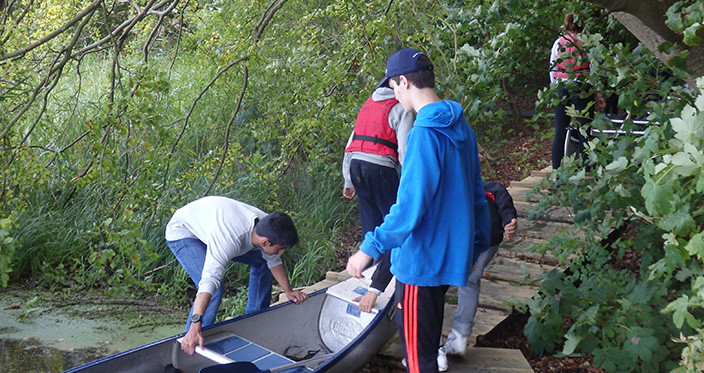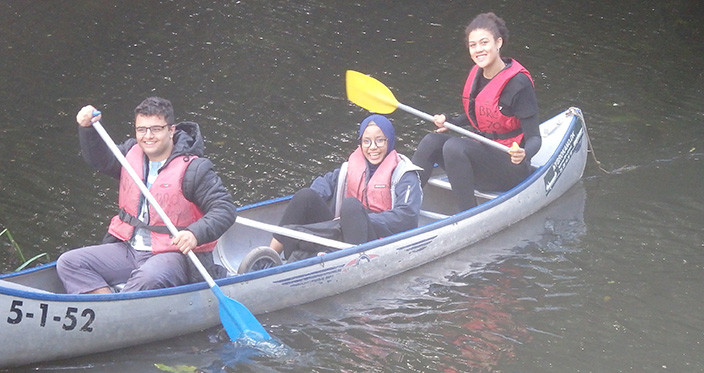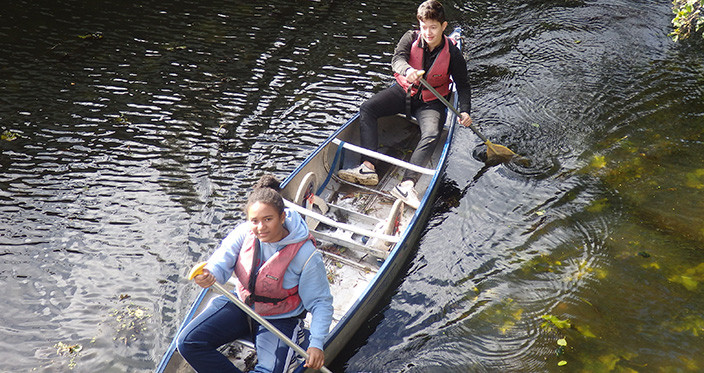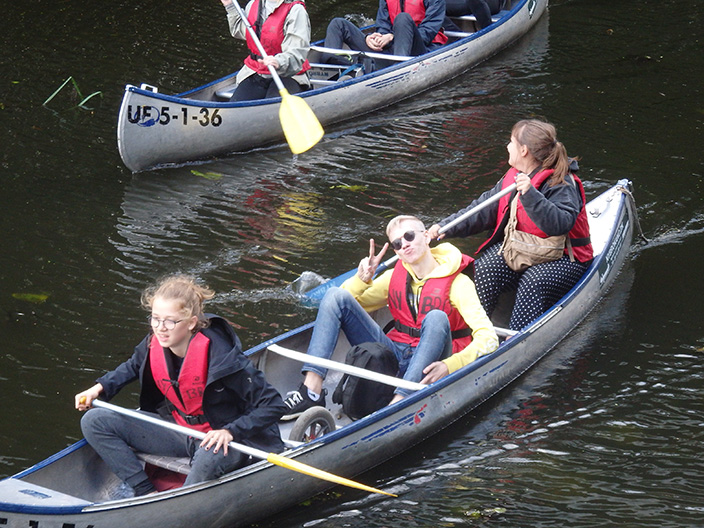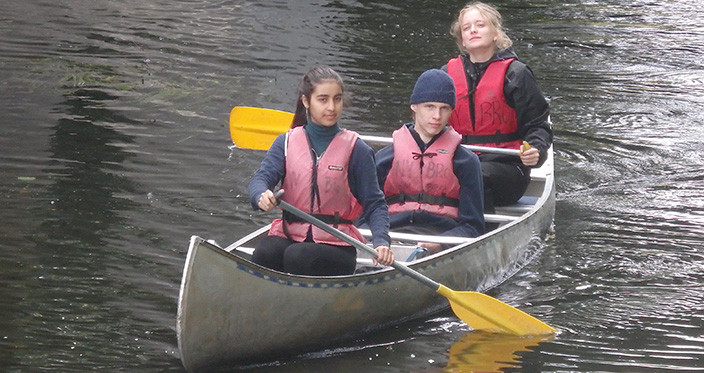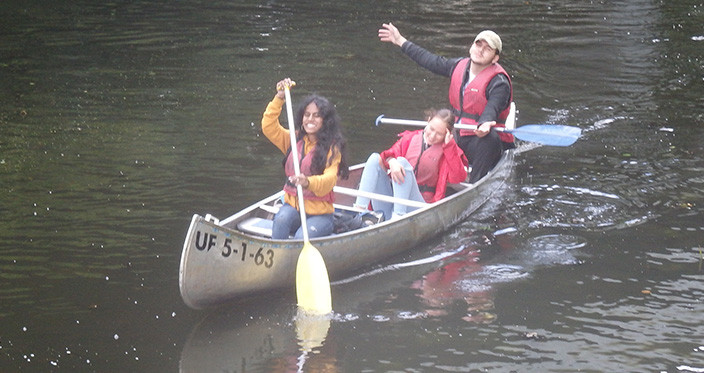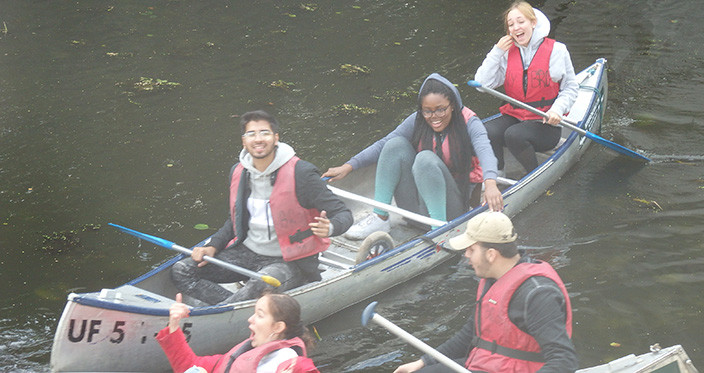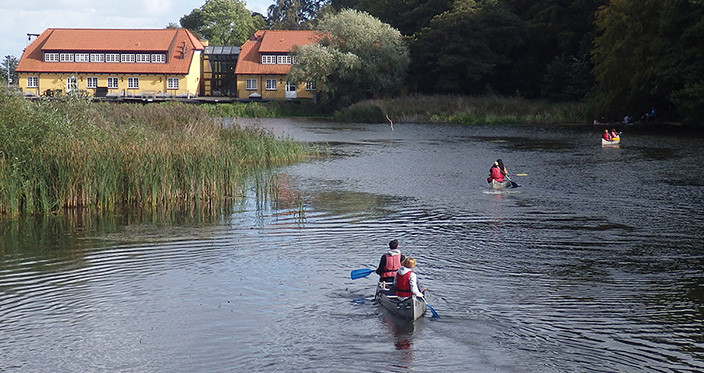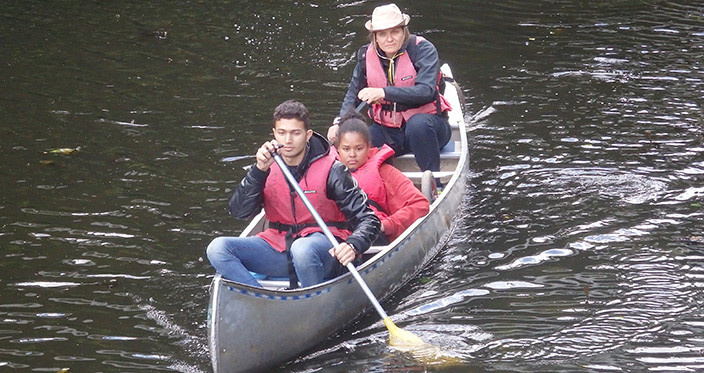 CM/17SEP19
Next news article
Visit from Former Biology Student