You are here
3i Visual Arts Exam Exhibition 2018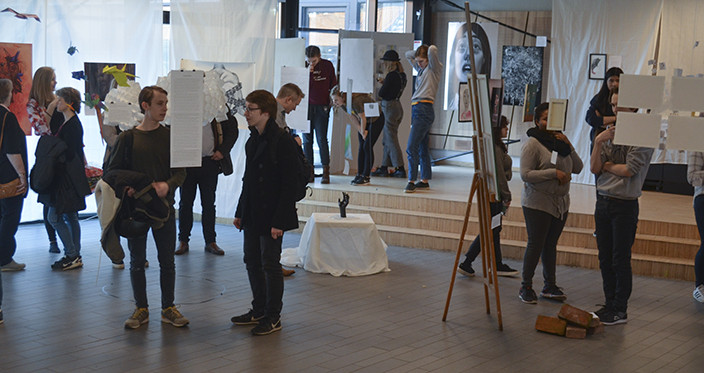 Today, the works of our 3i Visual Arts class were shown at this year's Exam Exhibit in the Foyer.
This year, there was a great diversity in art forms, techniques and expressions such as drawing, painting, sculpture making, photography, print and stenciling.
After being welcomed by two students, the many guests enjoyed all the different artwork.
Impressions from the event:
Next news article
Visual Arts Exhibition 2018