You are here
Start of School 2015
Today was a festive and busy day at Nørre Gymnasium as we welcomed our 55 new students in pre-IB and the 56 in 2i (first year IB DP). 
At 9.00 hrs. the pre-IB classes were met by IB Coordinator Jutta Rüdiger for a joint welcome and introduction to the international departm at Nørre G.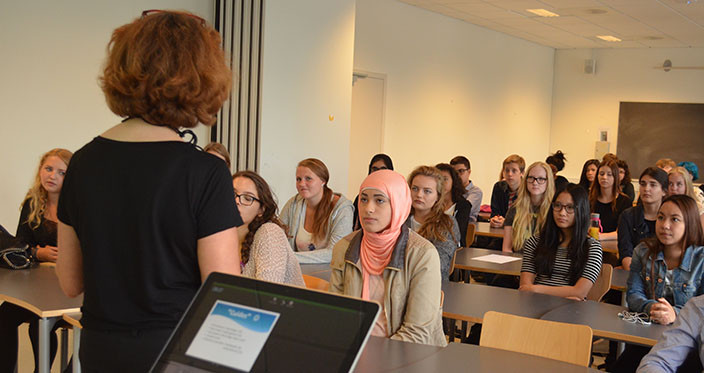 The pre-IB team leaders, Anne Wilson and Ingrid Agostoni, then took over along with tutors from 3i, who will help them through the beginning of their time at Nørre G beginning with a packed Intro Programme for the first three days.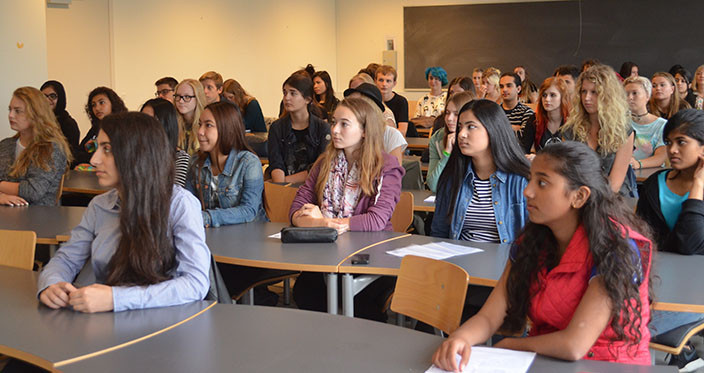 After speaking to the pre-IB, the IB Coordinator went on to welcome our IB DP 1st year students. Some already know Nørre G, as they are former pre-IB students and about a third of the students are all new to our school - but the IB DP-journey is new to all of them.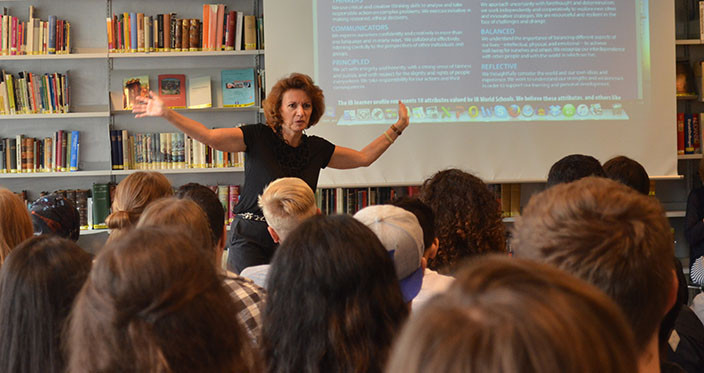 Student Counsellor, Paul Bjergfelt, went on to take over along with 3i tutors all of whom will help the new IB DP-students not only getting a good start, but will support them whenever needed all through the year.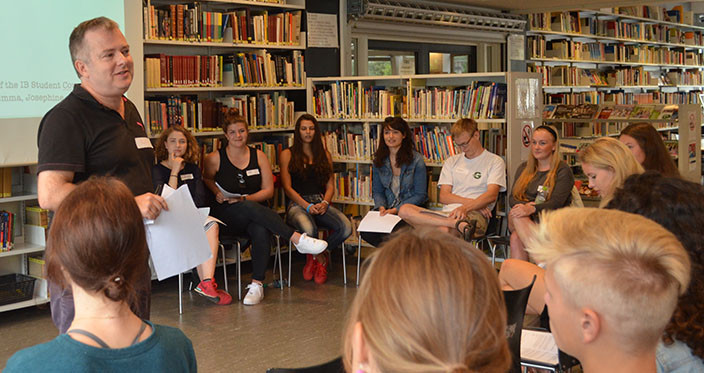 We are very happy to finally having all our new students here and look forward to having a full house tomorrow, Thursday, when our 3i-class will start their final year.
Next news article
Hat Ceremony 2015