You are here
Project Volunteer
Are you interested in making a difference for others and at the same time challenging yourself? Through Projekt Frivillig (Project Volunteer) you can get help finding a volunteer activity. You can also get help from Nørre G's Volunteer Counsellor (CAS Coordinator - Thomas Bargfeldt Hansen).
Volunteer Certificate
When you have volunteered a minimum of 20 hours, you can get a Volunteer Certificate (frivilligbevis) from Projekt Frivillig - also if you have found your volunteer activity without help from the project or the school.
Mere om Projekt Frivillig
You can find more information about Projekt Frivillig and how to get your Certificate on the project website (in Danish).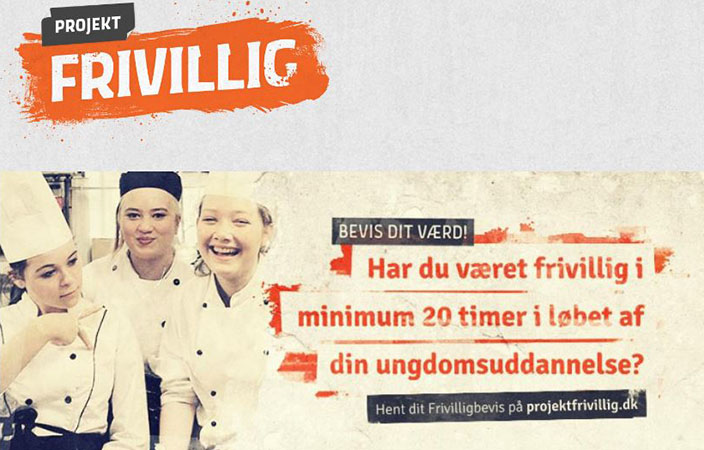 Contact
Thomas Bargfelt Hansen (TB)
tb@norreg.dk