You are here
Morning Assembly December 2019
Today, Areeba 3t welcomed everyone to December's Morming Assembly with the usual"Goooood morning Nørre G". As could be expected, all things Christmas were on the agenda *<|:-)>
Christmas decoration workshop
Astrid and Agnes from 2a told us that The Arts and Crafts Committee has arranged a Christmas decoration workshop taking place on Tuesday 3 December in the Foyer … Come help make decorations for our school Christmas tree.
Christmas present donation
Signe 3w and Marie 1a from the KFS-group urged us to help give a child a Christmas present. Take a red heart with the name and age of a child from their tree and buy a present for the child. The price of the gift should be DKK 100-150 and it's a good idea to share the cost as a group. A representative from the KSF will be ready to receive the gift when we are closer to Christmas.
Christmas Concert
Marie and Carl Villads from 3c announced that the music students will perform in Nørre's Christmas Concert on Thursday 12 December at 19.30 hrs. Come and enjoy their music and Andrew's 'Æbleskiver'
Christmas Party
Katinka 3w and Sara 3a from the Party Committee Festudvalget advertised for this year's Christmas Party taking place Friday 13 December. The ticket price is DKK 75. Come and join the last Nørre Party of 2019!
Morning Song
This time, of course, a CHRISTMAS hymn 'Dejlig er den himmel blå' re-written in Nørre theme :)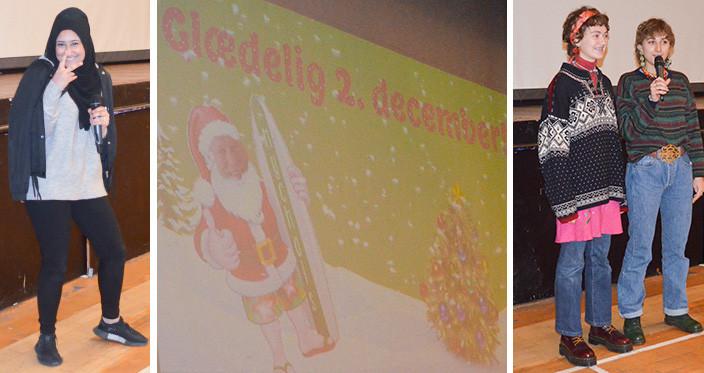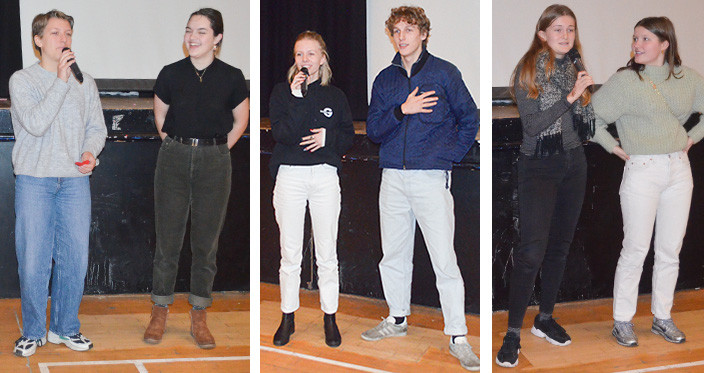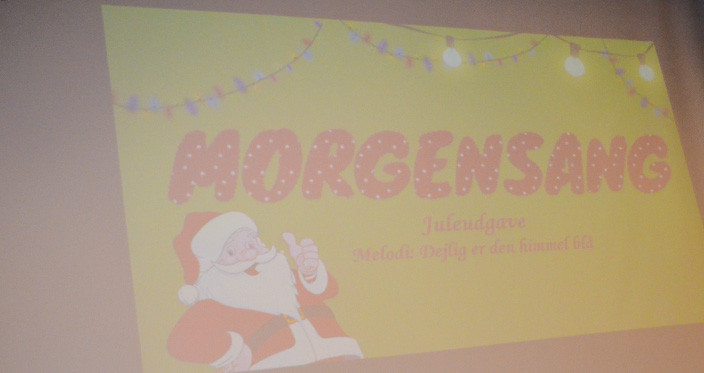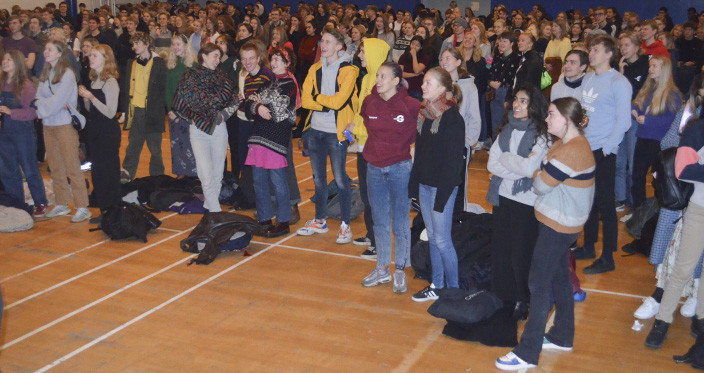 CM/02DEC19
All news
Next news article
Vicerektors afskedsreception