You are here
Graduation 2018
Today, we celebrated the festive culmination of the school year 2017-18 when our 297 Stx-students and 52 IB students graduated. The IB students have to wait until 6 July for their results, but our Stx students graduate with a 7.5 grade average which is very good compared to the national average of the recent years at 7.3.
We wanted to give everyone a great photo from their graduation. Therefore, we had hired a photographer – the talented former Nørre G student Johan Stauner Bill. All Johan's photos of graduating students and the event can be accessed via this link: https://1drv.ms/f/s!Ar0uYfPza9kK9HT2KRBw9WAXviiL.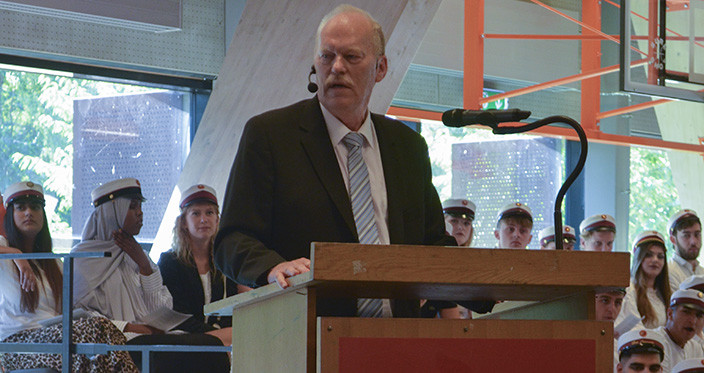 The showband as well as Nørre's large choir contributed to making the graduation day extra festive with great music and singing.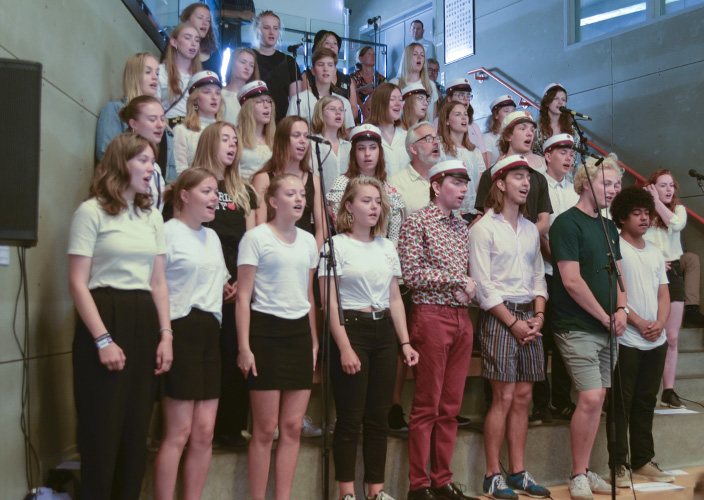 Some students were mentioned for extra honors/distinction as the year's grants. were given following the Headmaster's speech and the presentation of diplomas.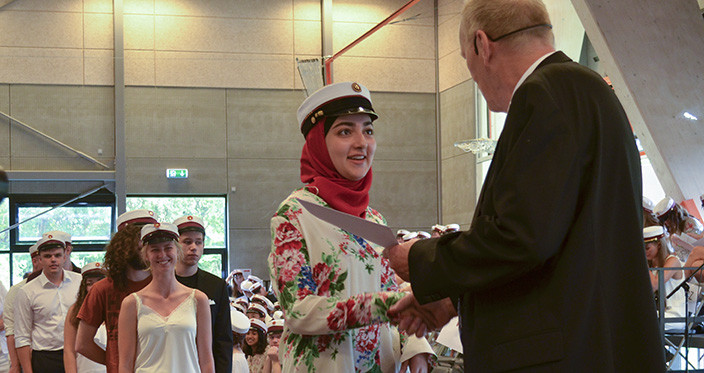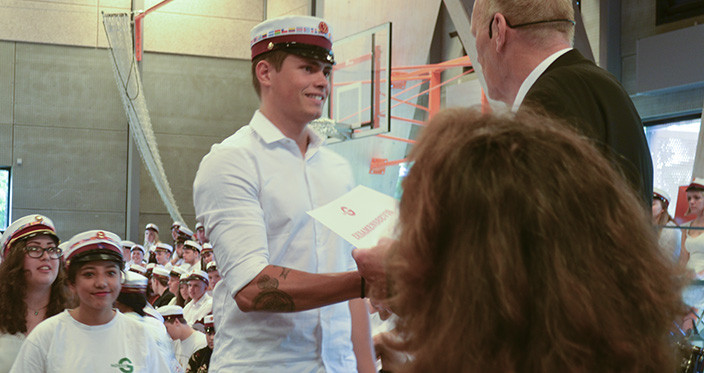 We also thank Alfred Hannibal Høgsbro-Nielsen from 3t for his great valedictorian speech.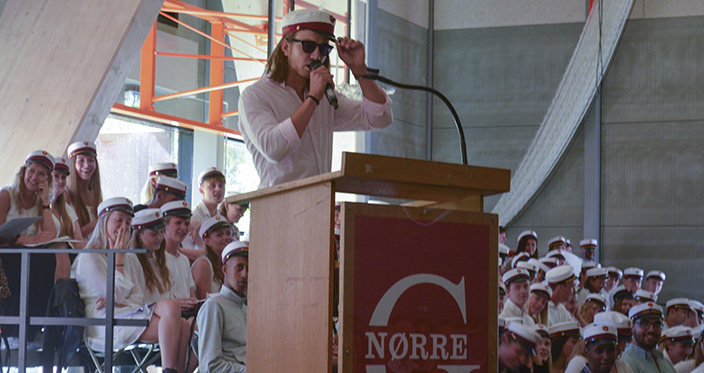 Grants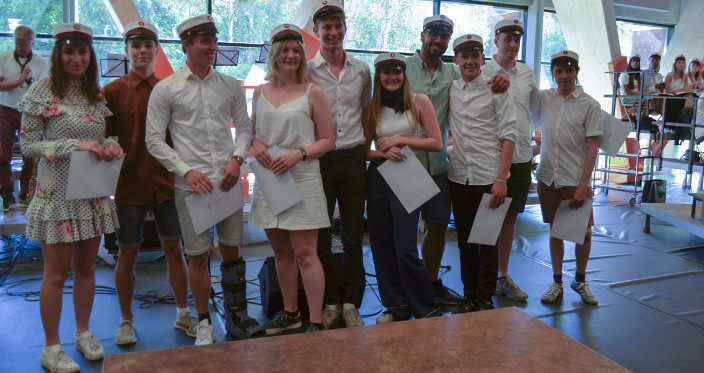 Former Headmistress Karen Kjær's Grant for the highest female graduation result 

Marie Billing Krabbe 3w (12,2)

Former Lecturer Sophie Petersen's Grant for the highest male graduation result

Frederik Hageltorn Andersen 3m (12,2)

Headmistress Ingeborg Hasselriis' Grant for good behaviour and sensible work 

Astrid Liv Vesterbrandt 3x

 
 Franciska Vestermark Jensen 3m
 
 Jonathan Blom 3u 
 

Marie Buhl 3i

 
 Oline Mannstaedt 3t
 
 Benedikte Mulich Wulff 3u


 

 

Mortada Nasir Shubbar

The Chairman's Grant for a special contribution

Alfred Hannibal Høgsbro-Nielsen, 3t

 

Andreas Brix Ohmann, 3b

 

Eva Friis Donslund 3u

Former Headmaster Ib Fischer's Grant for strengthening the social and cultural environment

Arem Dogan 3t

 

Jonathan Møller Pedersen 3c

 

Martin Rosenkrans Høgsted 3c

 

Peter Skriver 3c

 

Benjamin Dalby Pedersen 3t

 

   Lasse Emil Marklund 3t

 

 

  Line Lindersson 3t

 

 

Rebecca Houlsteini 3u

 

Rasmus Arved Monrad 3u

 

Sara Maria Kuna 3u

Former students' Grant handed out by Erbil Kaya

Laura Schønrock Hartz 3w

 

Sigrid Christine Nordtorp Hyldig 3u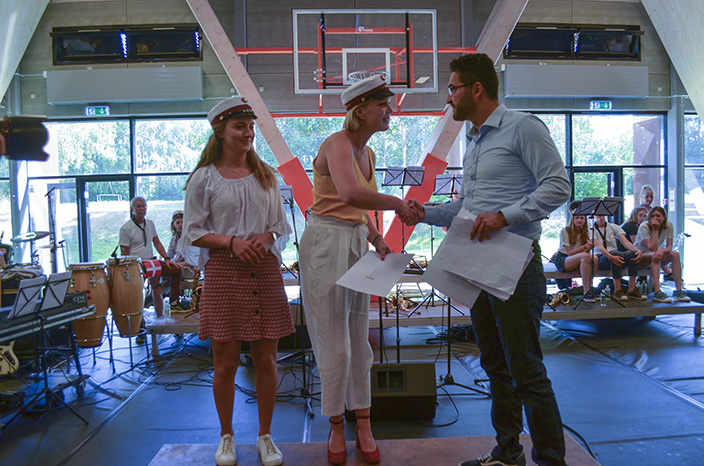 After the ceremony in the Sports Hall, we sent the happy graduates on their wagon tour as the last journey from Nørre Gymnasium. Thank you all for three good years of getting to know you and be a part of your lives. Good luck on your further travels in life and your future.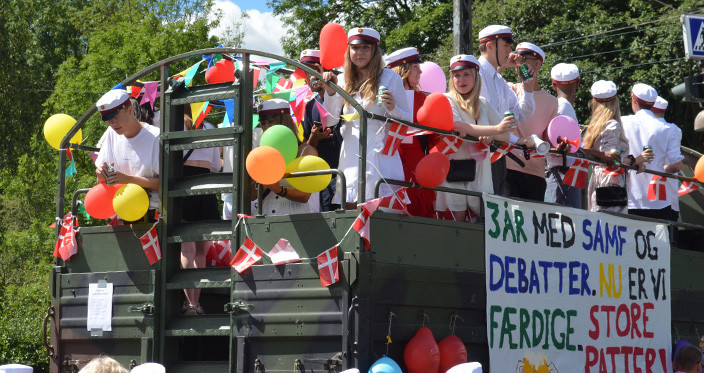 Impressions from the day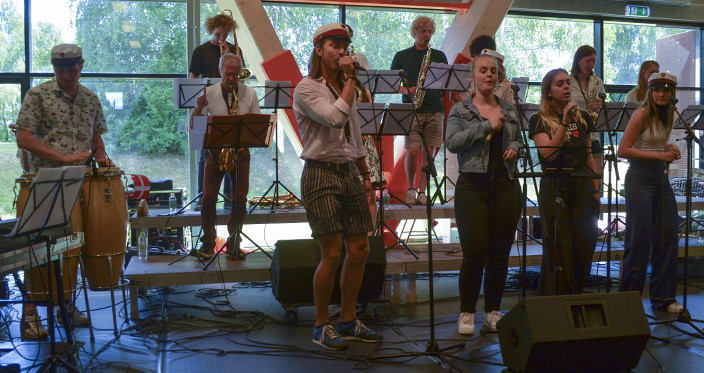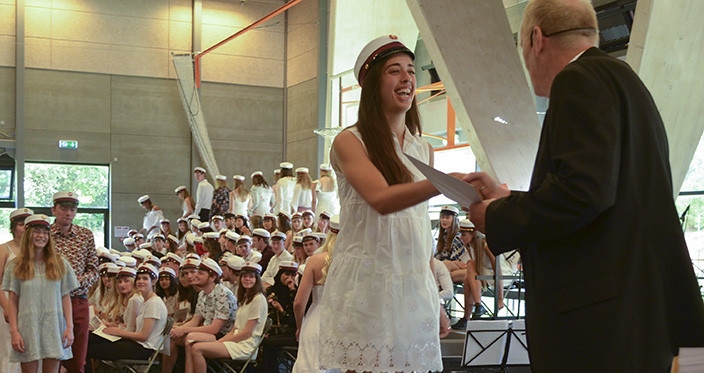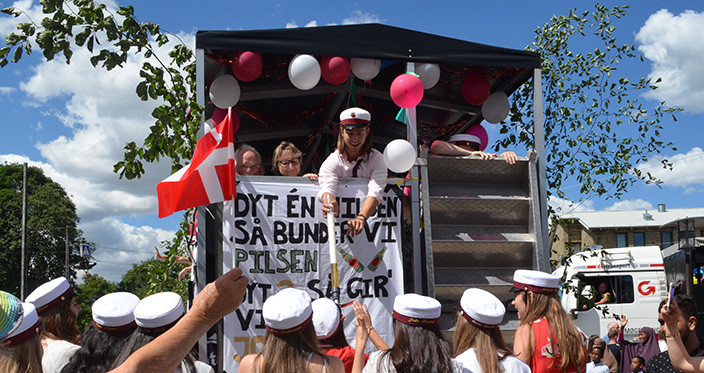 All news
Next news article
Årets første student 2018