You are here
2i Information Evening 2015
On Tuesday evening, 18 August 2015, IB Coordinator Jutta Rüdiger welcomed the new cohort of Year 1 IB DP students and their parents in the school's Study Center. She and student counsellor Paul Bjergfelt presented the concept, structure  and procedures in the 2-year cycle of this education.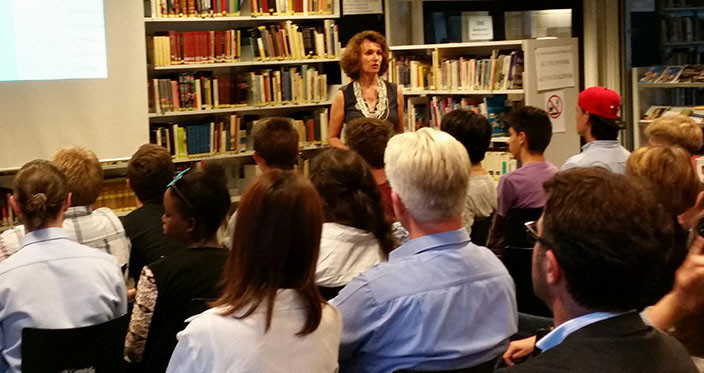 It is paramount for the school to make all stakeholders feel well-informed about the elements that constitute the IB DP and to create an understanding of the rigour, challenges and expectations as well as the rewards and potential of this international programme with the motto "Education for a Better World".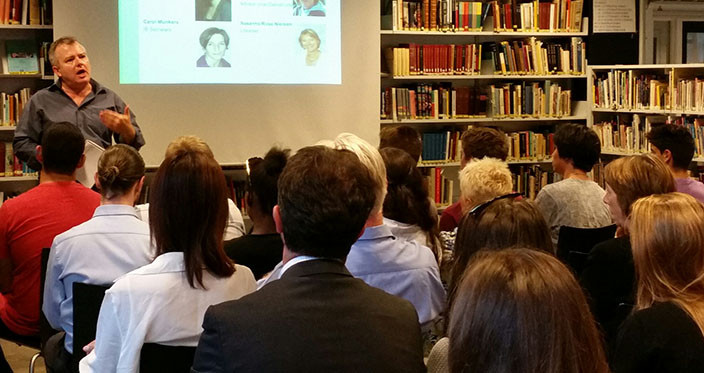 Students in Year 1 of the IB Diploma Programme and their parents welcomed the opportunity to learn more about procedures during the next two years. During the concluding Q&A session, several participants took up the opportunity to inquire further on the topics.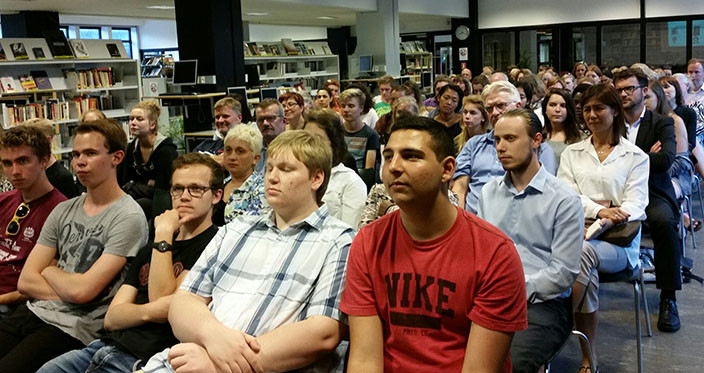 Nørre G. has been accredited as IB world school nr. 598 in 1990 and is one of the approximately 4000 schools in 146 countries all over the world that offer the Diploma Programme.
Next news article
Start of School 2015